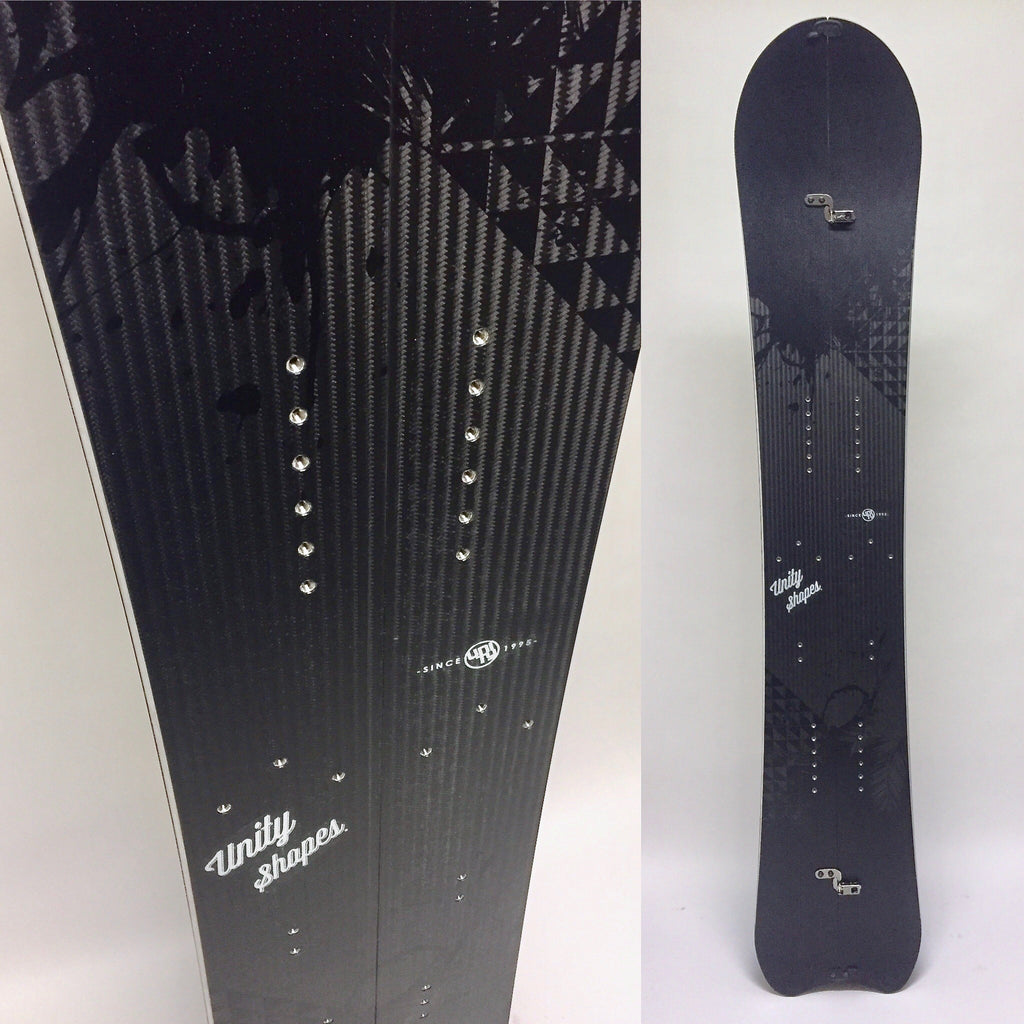 180 Carbon Dominion Splitboard
This is a ONE OF A KIND Carbon Fiber Limited Edition Dominion Splitboard.  This 180cm is a variation of our popular Dominion series boards.  It has the same specs as our stock Dominion Splitboard.  We added a Whale type cutout on the tail which makes that tail flex a little bit looser or softer than the normal type of tail shape.
This board has a new Carbon Fiber combined with a Hypertex fiberglass construction.  It is a incredibly strong, snappy, lively and light weight type of construction.
The base on this board is all black with a yellow Unity Logo on the nose.
FEATURES:
- Aspen/Maple Full-Length Wood Core
- Carbon Fiber Hypertex Laminations
- Durasurf Sintered 4001 Base
- Durasurf Sintered 4001 P-Tex Sidewalls
We are offering FREE SHIPPING on this board!  (Only on orders in the contiguous United States) You will be able to choose the free shipping option at checkout.
Board Length: 180 cm
Running Length: 141.6 cm
Tip Width: 32 cm
Waist width: 26.3 cm
Tail Width: 32 cm
Sidecut Radius: 889 meter
Stance Options: 20" to 26" inches
Board Weight: 8lbs 9oz